Why Criticism is so Painful When You Have BPD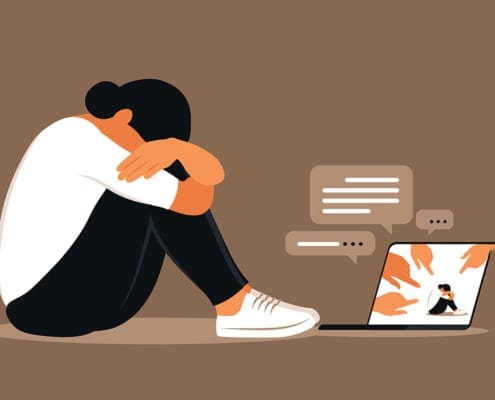 Receiving and handling criticism when you have Borderline Personality Disorder (BPD) or are emotionally sensitive can be very difficult; however, learning to skillfully handle it can have a dramatically positive impact on your life.  For many years I struggled with a true intolerance to criticism.  Maybe you can relate in some way.
I have always been sensitive to being called out on mistakes or imperfections, even as a child.  I strove to be perfect, or at least to have my parents and teachers believe that I was, because I believed this would please them and lead to my Dad being more loving and less verbally and physically abusive.  For the most part, it worked, but sometimes I inevitably failed, and the consequences were often severe.  I have PTSD to this day from certain incidents.   I look back the younger me and her need to be perfect and never "mess up" with compassion now.  NO WONDER I became afraid to be "exposed" for being imperfect or making mistakes as an adult in the workplace and in relationships.  My brain had long ago associated this with devastating outcomes!
I didn't have the insight into this for many years, though, and because of it, I sabotaged relationships, jobs, academic opportunities, and housing.  I knew I experienced deep pain when I was criticized, but I simply felt ill equipped to manage the intense, frightening feelings that came up, as well as the torturous worry thoughts, i.e. "This is it – he's going to leave me," "Now they are going to fire me," "Everyone sees me for the phony that I am," "Now they know I'm not perfect."  Instead of being able to acknowledge and accept that I had been criticized, separate my emotional reaction from the information I'd received from the person offering the critique, and decide whether there was some truth and validity I could use to grow, I became defensive, angry, shut down, and rigid.  I was so terrified of what I could lose, but ironically I would often lose that relationship or job because of my inability to receive and grow from well-meaning, constructive criticism, which emotionally healthy people receive and process all of the time.  It doesn't destroy them, but it had been destroying me.
So, what changed?  How was I able to begin to receive and process something that caused me such deep pain, shame, and fear?  Check out my video, below, and let me know your thoughts and answers to the questions I pose.
Can you relate to having difficulty handling critique, either now or in the past?
Thank you for reading and watching.  I hope you'll subscribe to my blog using the sign-up box to the right, and that you'll follow my Facebook, YouTube, and new Pinterest page, too!
More soon.
In kindness,
Learn how implementing DBT Skills into my daily life helped me OVERCOME Borderline Personality Disorder and THRIVE as an emotionally sensitive person. Click HERE to learn more and to sign up for my online, worldwide, live, weekly DBT psychoeducational class, where I teach you everything I learned. Class is co-facilitated by a therapist who is also in recovery from BPD.
https://emotionallysensitive.com/wp-content/uploads/2015/06/criticism-bpd.jpg
700
800
Debbie DeMarco Bennett
https://emotionallysensitive.com/wp-content/uploads/2022/11/DBT-Path-Logo-2022-Web.png
Debbie DeMarco Bennett
2015-06-03 20:45:18
2021-01-27 22:37:32
Why Criticism is so Painful When You Have BPD