Loving Someone Who Has BPD (Borderline Personality Disorder)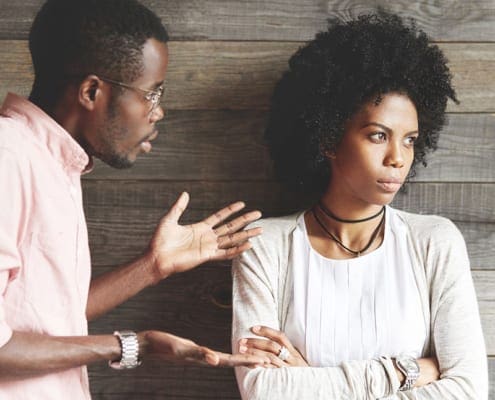 Many people who have borderline personality disorder (BPD) choose not to disclose their diagnosis for a number of reasons, the top one being the stigma that is still unfortunately associated with it.  Why does BPD have such a bad reputation?
A sufferer of BPD may act out in upsetting and unsettling ways that when observed by others can lead them to be fearful of the sufferer, but compassion for the underlying causes of the person's behavior is what is often desperately needed to move them toward healing. They may truly not be conscious of the severity of  the maladaptive nature of their behaviors or may feel helpless or uncertain about how to change behaviors that were learned and ingrained long ago.
This article is not about making excuses for those of us who have borderline personality disorder, BPD traits, those who are in recovery, or those who identify as emotionally sensitive.  It is about illustrating some of the experiences we have so that others will better understand that people with BPD are individuals who must work harder than the average person to manage emotions and behaviors. Does this excuse hurtful behavior such as lashing out in anger, lying, becoming obsessive, or manipulating (which some people with BPD do some of the time)?  Not entirely, but I would argue that until a person receives proper treatment and begins to learn new and more effective, healthier ways to cope with emotional surges, mood swings, and other features of BPD, it is understandable why he or she would behave in such ways.
WHAT DOES HAVING BPD FEEL LIKE?
Having BPD means that you experience your emotions much more intensely than the average person. Sadness often isn't just sadness. It's deep despair.  Hours later, you may not feel just happy, but so euphoric that it is scary. Anxiety can feel like terror.
Having BPD can mean that the world, relationships, and situations sometimes appear to be very black or white or all-or-nothing ("I hate you" or "I love you." "You are the best," or "You are the worst."  "I love this job," or "My boss was mean. This job sucks, and I'm quitting.") It can mean that you are completely and utterly terrified of being alone or of being rejected or abandoned.
The pain associated with these various forms of emotion dysregulation and distorted thinking contribute to our emotional sensitivity.  Dr. Marsha Linehan has said that people with BPD are like third degree emotional burn victims.  There is a very high sensitivity to emotional pain, and it can be excruciating. It can be really hard for someone not suffering from the disorder to truly understand, and it can be quite difficult for them to compassionately empathize when they are on the receiving end of the sufferer's difficult behaviors, but trying to do so can help reduce suffering all around.
FEARS OF ABANDONMENT & CLINGINESS
For example, one of the criteria for BPD is "frantic efforts to avoid real or imagined abandonment" (DSM5). This can manifest as being very clingy, needy, refusing to be alone/having immense difficulty being alone, even for short amounts of time. There can be resistance and fights when a loved one simply wants to take time to him or herself, go out with friend, or even just go to work.  I remember it being very painful for me in all of the above situations, and handling a loved one traveling for business was incredibly difficult for me to accept. I'd cry for days, not be able to eat or sleep much, and would be calling my therapist and the psychiatric crisis line repeatedly.*
Innocent gestures, facial expressions, and words can be misinterpreted by the suffer as meaning "You no longer love me, "You're no longer interested in me, "or "You're going to leave me."  Can you imagine how incredibly terrifying it is for someone to experience this level of fear on a routine basis? It's exhausting! Keep in mind that while it may seem completely irrational, bewildering, and over the top to you, this is a very real experience for the sufferer.
DESPERATE ATTEMPTS TO AVOID ABANDONMENT
The outward behaviors exhibited (creating drama so you won't leave, crying hysterically, threatening to hurt one's self) may seem and even actually be manipulative in nature, but I know when looking back on my own issues in this area and in my conversations with my students who are working hard to learn effective Interpersonal Effectiveness skills, the manipulation was not done maliciously.  It was a desperate means of trying to create and secure a sense of safety in my/their world when intense, terrifying feelings would arise.
So what can you do?  Loving someone who has BPD can have its challenges, but it can also have its rewards.  Underneath it all, emotionally sensitive people are some of the most compassionate and empathetic people I know (as am I!), and as they continue to work on their issues (for example, by learning DBT skills) and become healthier in relationships, they can make some of the best friends.
HOW CAN LOVED ONES HELP?
What was most helpful to me from loved ones when I suffered the most was, instead of judgment, expressions of disapproval, and "tough love" (which can really trigger an emotionally sensitive person to spiral down), was an acknowledgment or validation of my suffering.  Something like, "I can see how fearful it's making you that I'm going away. I want you to know that my need to go to XYZ doesn't mean I love you any less, or that anything is wrong with our relationship."  A hug was also very comforting at such times.
Remember that validating a loved one can work wonders and it doesn't mean that you approve of, completely understand. or believe that her or his behaviors are rational or acceptable.  You are just meeting the person where she or he is, acknowledging that her or his experience is very real for them.
It's not that often that people with BPD or who are emotionally sensitive receive this type of understanding.  In addition to validation, learning all you can about BPD and DBT, including first hand accounts from those of us who have overcome the disorder and are in recovery (no longer meeting the criteria for the diagnosis) can be very helpful and encouraging.
You may also consider recommending that your loved one looks into our online DBT skills course.
If you are a person with BPD or who is emotionally sensitive, can you relate to being misunderstood as being manipulative, malicious, etc.?  What do you wish that loved ones knew about the pain beneath these behaviors? Are you ready to learn emotional coping skills to help you in relationships and to cope with intense emotions?  Check out the online DBT Course that I cofacilitate with Dr. Kathryn Holt.
If you are a loved one, what have you found helpful in coping effectively when the person you love is experiencing deep emotional pain and having outward manifestations of troublesome behaviors?
Thank you for reading.
More soon.
In kindness,
Debbie
* My life has changed since learning I had Borderline Personality Disorder.  I am now in recovery, meaning I no longer meet the criteria for the diagnosis.  This disorder can be overcome!  I am no longer at the mercy of my emotions when loved ones choose to spend time away.  I could never have imagined getting to this point, but I have, and I have hope for you and your loved ones, too. 
You can learn more about me and my online dialectical behavior therapy skills course, and if you are loved one, you may want to sign up for my LOVED ONES email list.
https://emotionallysensitive.com/wp-content/uploads/2015/06/lovingsomeone-with-bpd.jpg
700
800
Debbie
https://emotionallysensitive.com/wp-content/uploads/2022/11/DBT-Path-Logo-2022-Web.png
Debbie
2015-06-11 18:27:54
2023-08-28 20:34:10
Loving Someone Who Has BPD (Borderline Personality Disorder)